Our 2024 schedule includes new programming and an exhibition showcasing our three collections.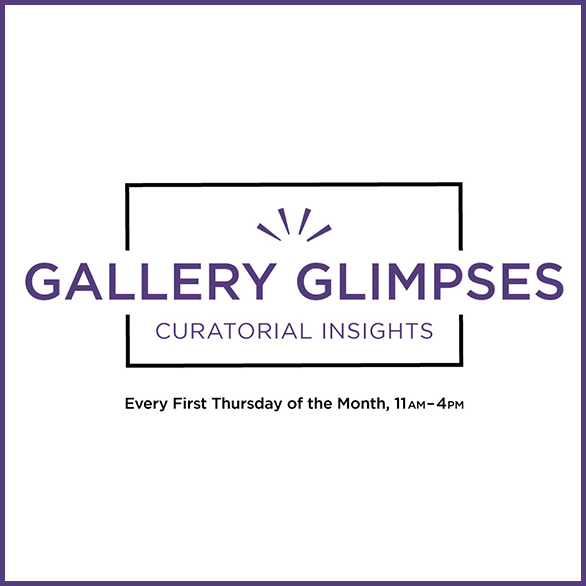 NEW PROGRAMMING SERIES
Gallery Glimpses: Curatorial Insights
Every First Thursday of the Month, February–December 2024, Hourly 11am to 4pm
Every first Thursday of the month, from February through December of 2024, visitors will have the opportunity to engage directly with Kirkland Museum's curatorial staff in an intimate and immersive experience focused on the paintings by Colorado artists on display. This fosters a deeper connection to the artworks and the artists who created them. Attendees will gain a heightened appreciation for the cultural and historical significance embedded within each piece.
With a different gallery featured each month, participants can expect a fresh and dynamic perspective on the state's artistic heritage. The discussions will take place throughout the day, at the top of each hour, from 11am to 4pm, ensuring ample opportunities for everyone to join in.
This enlightening experience comes at no extra cost and requires no advance registration. In the event of high interest, guests will be accommodated in smaller, more intimate groups to ensure the most enriching experience possible.
EXTENDED HOURS
Art After Hours
Third Friday of Each Month, February–December 2024, 5pm to 7pm
Starting in February 2024, and continuing every third Friday of the month, the Museum's doors will remain open until 7pm. This is an invitation to indulge whether visitors are looking for a post-work escape, a charming date night, or simply an opportunity to revel in the beauty of fine art and design. A cash bar and delectable nibbles await, adding an extra layer of sophistication to Friday Happy Hour.
Regular admission provides access. Members are free.
NEW EXHIBITION
Vanity & Vice: American Art Deco
May 22, 2024 through January 12, 2025
Member Preview Day May 21
Vanity & Vice: American Art Deco explores the dynamic designs that emerged during the rebellious years of 1920–1933. This exhibition invites visitors into two distinct spaces occupied by a progressive Prohibition-era woman: her boudoir and a speakeasy. Explore the Art Deco objects that filled these rooms and how they reflect a time of freedom and change.
American women were enjoying more independence inside and outside the home. Cutting hair into a chic bob, wearing rouge on lips and cheeks, hosting cocktail parties, and publicly consuming alcohol and tobacco all reinforced what it meant to be a modern woman. American designers and manufacturers responded to these societal changes with fashionable perfume atomizers & vanity sets and drinking & smoking accessories in the latest styles.